Something pretty INCREDIBLE is going on with the latest Affiliate Classroom 2.0 launch.
While launch day isn't until next Tuesday, August 11th at 12pm est – people cannot wait!
They had reached their goal of raising $20,393 for charity but have just decided to increase their goal to $30,000 for educating children in need!
Over the past years, website hosting has grown bigger than it used to be. With more companies getting into this business and finding the many benefits it can give them, the demand for website hosting has never been higher.
These seem to be the trend of today. And to think, majority of those sites will be offering different affiliate programs for people to choose and participate into.
The worst thing about struggling to make money online is thinking there's nothing you can do about it. That's completely wrong!
Have you ever wished that someone would sit down and explain the entire online marketing game to you, from top to the bottom? The fact is when selling online most folks approach marketing backwards and fail miserably.
But… the good news is you can now easily duplicate a proven system that's guaranteed to propel you in the "right direction".
This article is written by Michael Masterson and MaryEllen Tribby. Thank you my friends, for allowing me to publish this great article.
When we began publishing Early to Rise online in December of 1999, we didn't have an e-mail list… we didn't have productsâ… we didn't have much in the way of internal resources or a budget… and we weren't even sure what our target market was. Now, nine years later, we have figured all of that out… and much more.
Along the way, one of the best and most profitable marketing techniques we've employed has been joint ventures (JVs).
Joint ventures may be the best way to stimulate growth when, for whatever reason, you have limited resources and skills that you are willing to devote to a particular channel of marketing.
Joint venture marketing deals should be a part of the thinking of every executive who wants fast, impressive growth.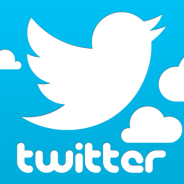 After my previous article, I receive a lot of requests to continue finding more internet marketers that use Twitter.
OK, vox populi…
I compile a new and final (!) list below. And DON'T trust people who claim that Twitter is DEAD! As a matter of fact, Twitter is stronger than ever.
Are you on Twitter? Are you visible? If your answer is yes, continue reading. 
As you know by now, this social media platform is one of the most revolutionary messaging systems of the moment. You've probably already heard about some amazing stories. 
I checked my email this morning and there it was…
A message from the Internet Marketing Center's Derek Gehl, one of THE smartest Internet marketers I know, telling me he's retiring.
I'm still in shock!
At first, I was actually a little confused. Now more than EVER, (think 'recession'), people need some SERIOUS help making money online…
… and he just up and quits?!
But then I checked out the special web page he posted explaining in more detail why he's retiring, and it all made sense…
It's been quite some time since my last post here and even more since I host a guest writer. But I was really busy with my new product launch.
Anyway, here's a great article…
Last night I had dinner with Joe Vitale and Pat O'brien.
Pat wrote "The Portable Empire" book published by Wiley Press. Joe has written 30 best sellers and, most recently, took his fame to another level by being featured in "The Secret."