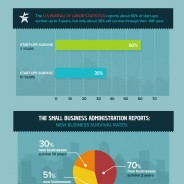 The North American e-commerce market is a $226 billion industry, according to Internet Retailer. That number is impressive enough on its own, but it's also projected to increase 62 percent over the next three years.
If you've found that your own e-commerce efforts are not particularly successful and you can't figure out what's wrong, chances are good you're violating one of the cardinal rules of the e-commerce world.
Fix these, and you'll carve out your place in this competitive and profitable market.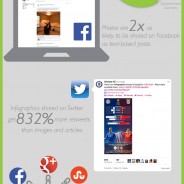 Now that the economy get a bit of a lift after several years of being a drag, with gasoline at $3.60+ a gallon, higher state and local taxes, big companies announcing layoffs, and prices rising across the board, the time is here to tighten our belts and squeeze that marketing dollar until it squeals.
Trust me, the rhetoric that the economy is getting better is just that – political rhetoric, and isn't coming from the business community in the trenches.
We know better!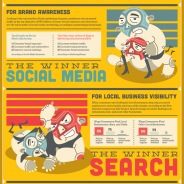 While most of us are very familiar with using a search engine to quickly find information online, the runaway popularity of social media has created demand for search engines dedicated almost entirely to social trends.
A major change has taken place in the last few years that modifies the way we're doing business online and offline. It has to do with social media, search engine optimization and public relations . Neglecting their impact on your marketing is self-destructive.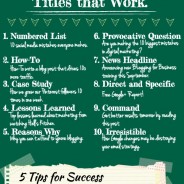 So you've just created your blog with WordPress. You've got a nice theme, added some plugins and have published your first post.
Of course, your blog looks a little lonely without visitors, so you have to promote it.
WordPress offers some features to get the ball rolling, while you'll want to spend some time on social networks, too.
Every time you blink, a marketing trend arrives in the digital world. Some of them are flops, some are fantastic, but both types make the same point. You have to keep an eye on digital marketing trends to keep your edge against your competition.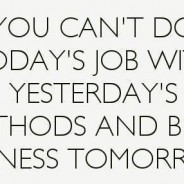 Small business owners bear numerous burdens over the course of a fiscal year, the end of which sometimes leaving entrepreneurial spirits dampened under the cloud of logistics, customer retention and performance reviews.
These entrepreneurs give themselves the opportunity to imagine a business vision, gauge direction and alter the system as they go – not to mention taking home a chunk of the profit.
Streaming media is about sending video or audio content over the Internet and played immediately, rather than being saved to a hard disk into a computer.
With streaming media, a regular online user does not have to wait to download a file in order to play it. Because the media is sent in a continuous stream of data it can play as it arrives. That's why users can pause, rewind or fast-forward a file, just as they could with a downloaded file (a particular case is when the content is being streamed live).
Every entrepreneur, online marketer or small business owner has got to experience reality: email marketing' characteristics has greatly changed considering the climb involving smartphones in addition to cellphones. The truth is, both smartphones and now tablets have significantly changed the way we read, understand, and react to the many emails received 24 hours a day.