Contrary to popular belief, super-affiliates don't really DO things differently than affiliate underachievers. Super-affiliates promote the same products. They use the same SEO techniques.
They have the same headaches. And they work just as hard.
But super-affiliates THINK differently. Their minds and attitudes go far beyond the commission check. For them, affiliate marketing is not just a business. It's a CAREER. And that professional mindset makes a huge difference in how and when they take action in the marketplace.
I've worked side by side with many super-affiliates. I've even helped create a few. They all share a special kind of mindset. So as you read these 10 characteristics of affiliate super-achievers, ask yourself, "Could I learn to think this way?"
In the first part, we discussed Roy Neuberger's 10 Principles for Successful Investing – and I transposed is priniples to apply to, in an admittedly liberal fashion, the art of Joint Ventures.
Many people give reasons why their joint ventures – or success in general – ultimately end up failing.
Some say you need to be more spiritual, and that the Law of Attraction determines everything. To be sure, I believe spirituality is important to one's well-being and relationships (at least mine).
But when you read that a man who celebrated his 100th birthday in 2003, ran a multi-billion dollar investment bank, and never had a losing year actually identifies himself as an atheist (who abandoned his religion at a young age and couldn't understand why people are spiritual)…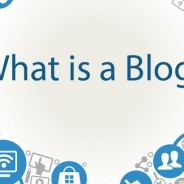 That's a really great headline. I like it so much! I even included into my newsletter subscribing web page.
Today I want to share with you something different. In the past few weeks I saw many internet marketing pros' publishing their newsletter issues on their blogs. Hhmmm…
Well, I cannot agree 100% and certainly will not fit my situation. You know, a regular issue of my Internet Marketing Profits Newsletter have normally up to 4-5,000 words! You get plenty of solid internet marketing profit tips on every issue, so normally, considering the lenght, it will be very hard for me to post it here.
But you know what, I found a simple way to keep you up-to-date with my latest tips. So, from now one, I will post into my Internet Profits Blog only a few paragraphs from every article I wrote (me or my contributors). And I will give you a link back to my full online version.
I hear people saying from time to time: if you don't have an old man, "buy" one as fastest you can! God knows they are right.
Today I have a special article about the most powerful guerilla marketing weapon: joint venturing (JV). I found this article beyond the average, yet it looks very simple. Don't take it too easy!
These principles works for many years and will continue to work. If you want to settle-down a joint venture in the next weeks or so, read every single word. And don't forget to read my theme article called Joint Venture 101 – The Quickest Way To Build Your eBusiness.
Let's started…
I was born in Romania. I live in Romania. I breath Romania. That's me. Like you guys and girls, I love my country. And the people, even sometimes I have some doubts regarding a few (LOL!).
But today I'm very proud. For years I watch the Internet over a few Romanian netpreneurs. I found couple of them and start helping. But I wasn't satisfied only with this.
I know that many Romanian's are working for other netpreneurs. Perhaps you use or try some of their work without knowing who is behind the product or service. Most of them "walk" smoothless around the Net. They prefer to build products for different projects and to be paid at fraction of their value of work.
But this will soon change. This week was really great because two Romanian netpreneurs finally release their OWN products almost at the same time, without knowing each other.
2004 was an amazing year for the search engine marketing sector. Over the past year, search has become the most important aspect of the World Wide Web, eclipsed only by Email as the most widely used online application. Benefiting from a highly profitable year, the Big3 of Google, Yahoo and MSN enter 2005 with what appears to be a lock-hold on the future of the sector.
The next twelve months will change the way we relate to information, not only over the Internet but in the offline world as well. There will be a lot more of it available at the click of a button.
Aside from thirsty searchers, the first to be affected will be traditional information outlets such as libraries, encyclopedias, newspapers and telephone directories.
A new year come and many people think at their new strategies for 2005. The main question at the beginning of this year still the same: what will work in 2005?
In December 2003, on my Internet Marketing Profits Newsletter – issue 37, I post an article written by the well-known internet marketer, Jim Edwards. He analize the big issues of 2003 and make some predictions for 2004.
At that time he wrote:
Today, in honor of this season of giving and joy, I have a special gift for you. It comes not in a box with a big, red ribbon, but in the unadorned text of the message you're about to read. It reveals one of the great secrets of marketing, of life, of how to connect with people, and, most of all, how to experience unsurpassed joy any time you wish.
If you read every word that follows, don't be surprised if a tear wells up in your eye. This is my holiday gift to you, a true story that will touch your heart. This story is about a father of a disabled child, in his case, a son named Shaya.
This story was originally reported in the New York newspapers. It was so touching, it spread like wildfire across the internet, and many began to question, "Did this really happen, or is it just another urban legend?"